The Rolling Stones release Living In a Ghost Town, first original music since 2012
Mick Jagger says brand-new single will reverberate through the times were living in and citations coronavirus crisis with the lyric: Life was so beautiful, then we all came locked down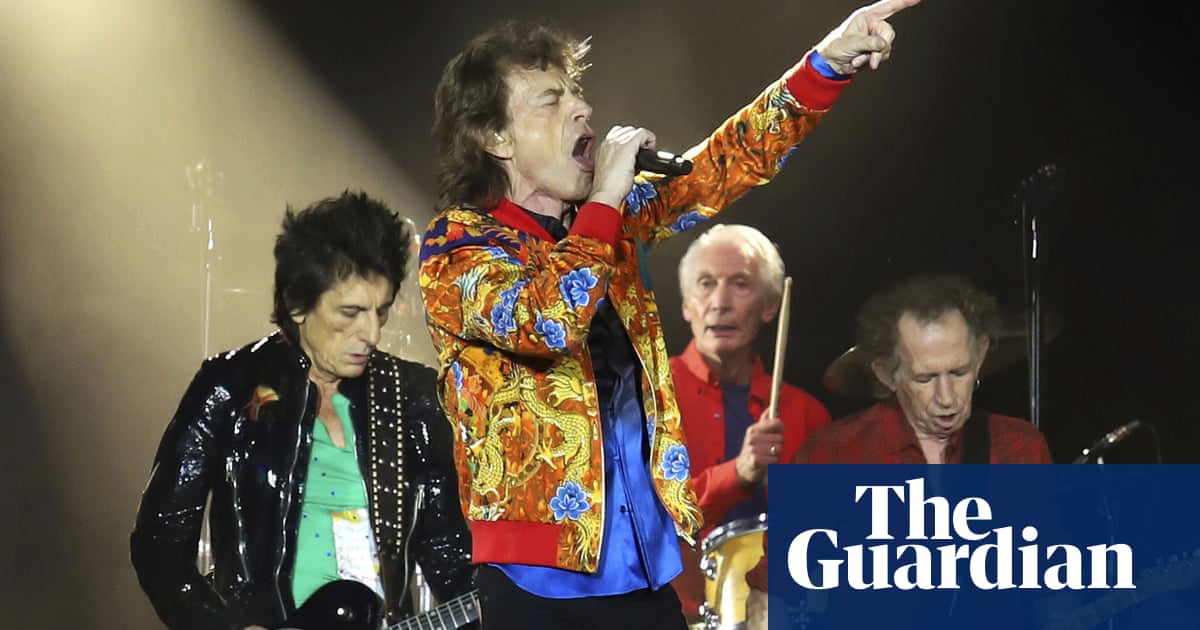 The Rolling Stones have exhausted their first original music since 2012, a new- and very apocalyptic- single called Living in a Ghost Town.
Mick Jagger said the band were" enter some brand-new textile before the lockdown and there was one song we envisioned would resonate through the times that we're living in right now. We've worked on it in isolation. And here it is ."
Keith Richards said:" We chipped this track well over a year ago in LA for a brand-new book, an ongoing thing, and then shit reached the love. Mick and I decided this one really needed to go to work right now and so here you have it ."
A moody, often strutting move, its texts seem to reference the coronavirus crisis, in the lines:" Life was so beautiful/ Then we all get locked down … Please let this be over/ Stuck in a nature without end ."
Elsewhere, Jagger sings of chaos (" Glass were all crushing/ Trumpets are still screaming ") and societal collapse 😛 TAGEND
Preachers were all preaching
Charities beseeching
Politicians dealing
Thieves were happy stealing
Widows were all weeping
There's no bunks left for us to sleep in
Always had the feeling
It would all come toppling down.
Last Sunday, the isolated band performed together You Can't Always Get What You Want via four separate video attaches for One World: Together at Home, a concert to benefit donations and the World Health Organisation, co-organised by Lady Gaga. A 79 -song album version of the eight-hour event has since been released.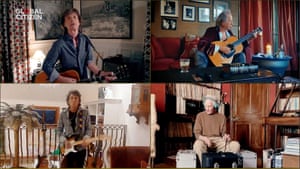 Read more: https :// www.theguardian.com/ music/ 2020/ apr/ 23/ the-rolling-stones-release-living-in-a-ghost-town-first-original-music-since-2 012
Posted in Music