Domestic abuse calls 'up 25% since lockdown'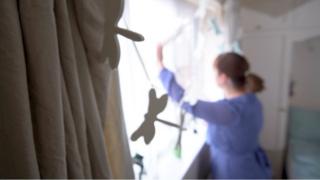 The National Domestic Abuse helpline has envisioned a 25% increase in calls and online requests for help since the lockdown, the philanthropy Refuge says.
It received hundreds more sees last week compared to two weeks earlier, the kindnes which rolls the helpline said.
Campaigners have warned the restrictions could heighten domestic pressures and cut off escape routes.
The charity said pres on other services and awareness campaigns could have also led to the increase.
One woman, who fled her abuser a few days ago, told the BBC life had become intolerable since the lockdown started.