Ozzy Osbourne reveals Parkinson's diagnosis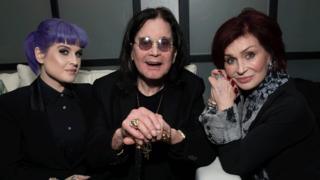 Rock star Ozzy Osbourne has uncovered he has Parkinson's disease.
The Black Sabbath singer, 71, told US TV support Good Morning America he has a "mild form" and found out about it after suffering a come last February .
Wife Sharon said: "It's not a death sentence but it feigns certain nerves in your figure. You have a good day, a good day, then a really bad day."
Ozzy supplemented it was hard to tell whether the numbness symptoms he had were from the Parkinson's or the fall.