Couple's 48-year-old boiler finally packs up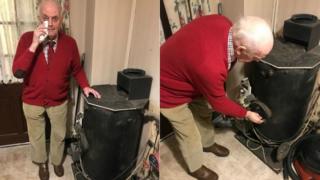 An elderly couple are getting rid of the boiler they have had for approximately 50 years after it finally stopped working.
Graham Braddick and his wife Dorothy – both 87 – bought the boiler for PS200 in 1971 when they moved into their house.
The couple, from Northam in Devon, said they have "never had any problems with it".
"I thought it came with a 50 -year guarantee but I cannot find the paperwork, " Mr Braddick joked. "That would have been lovely."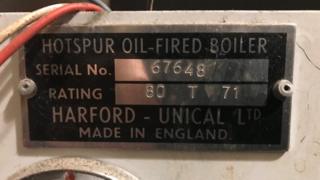 The Hotspur oil-fired boiler, made by Harford-Unical Limited, has been serviced by the same man every year since they bought it.