Labour bans four candidates from standing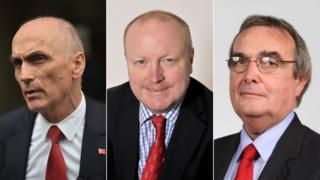 Four Labour Parliamentary candidates have been banned from standing by the party's National Executive Committee.
Three are former Labour MPs – including Jeremy Corbyn ally Chris Williamson – and the fourth is Sally Gimson who was selected less than two weeks ago.
Mr Williamson was suspended in an anti-Semitism row and Mrs Gimson is facing claims she says are a "smear campaign" against her.
Meanwhile, Labour has confirmed it is reviewing another candidate.
Zarah Sultana, who apologised for saying she would "celebrate" the deaths of world leaders in 2015 on social media, is being "re-interviewed" by a panel, the party said.