Coldplay announce new album in a letter to a fan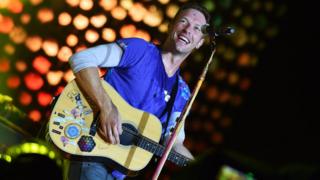 Coldplay have humbly announced their first album in four years, by sending a letter to one of their fans.
"For the last 100 years or thereabouts, we have been working on a thing called Daily life, " said the band in the typewritten message.
It will be a doubled recording, separated into two halves, announced Sunrise and Sunset, and secreted on 22 November.
The letter was signed by all four members of the band – but the recipient initially thought it was a hoax.
"Fake alert! " said Lena Tayara on Twitter, alongside a picture of the gold-embossed card. "Got this in the post this morning … Can't see why anybody would mail it."