Rod Stewart 'in the clear' after cancer diagnosis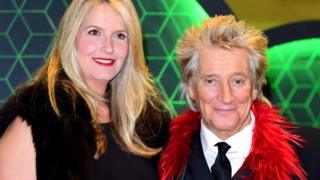 Sir Rod Stewart has been given the all-clear after being diagnosed with prostate cancer.
The rock legend shaped the revelation at a fundraising event on Saturday.
"No-one knows this, but I saw this was about time I told everybody. I'm in the clear , now, simply because I caught it early. I have so many measures, " he said, according to The Mirror.
The 74 -year-old was speaking at an incident for the Prostate Project and golf's European Tour Foundation.
He joked to wife Penny Lancaster that he was going to use the evening to "come out", including: "It's not what you think. Two years ago I was diagnosed with prostate cancer."