First ever coin toss used on Popmaster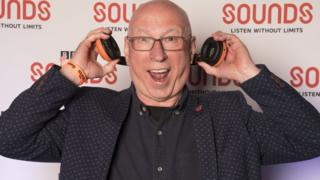 "In the event of a tiebreak, the irked presenter will turn a copper to decide the winner."
It's something Ken Bruce tells Radio 2 listeners every morning – but, for the first time ever, Popmaster actually did go down to a copper toss on Monday.
After being tied on 30 levels each, Rachel from Cambridgeshire and Tim from West Sussex incorrectly refuted subsequent questions in the quiz's tiebreak.
"Right, then, " exhaled Ken, "the coin's out, " before showing Tim winner.
Fellow Radio 2 legion Sara Cox showed it: "The knot breaker that never ends."