Patisserie Valerie puts butter back in cakes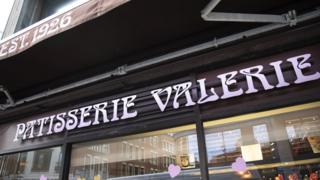 Patisserie Valerie was in such dire straits that managers had dictated smoke pasty be made from margarine rather than butter as a cost-cutting measure, its brand-new owneds have revealed.
Causeway Capital bought the series after it fell into administration following the discovery of a multi million-pound puncture in its accounts.
They plan to invest in the remaining 96 shops and boost online sales.
Causeway also plans to revamp the menu and provide new uniforms for staff.
"We will make every single recipe apart and employ it back together, " said Matt Scaife from Causeway.