Is your festival trip killing the planet?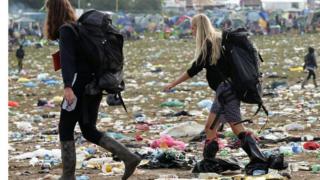 Anyone who's seen the consequences of the galas will know that it can end up searching more like a rubbish gratuity than a fete of music.
Familiar displays include thousands of plastic bottles, tents left crumbled on the floor and quirky wellies settled in the mud.
About 23,500 tonnes of waste are produced each year at UK music festivals, according to Powerful Thinking – a think tank focused on the gala industry, and roughly two thirds of that goes into landfill.
But increasingly, beings are trying to be a bit more dark-green – so if you've booked your ticket for a gala, here is ethical life-style blogger Besma Whayeb's six top tips.
Transport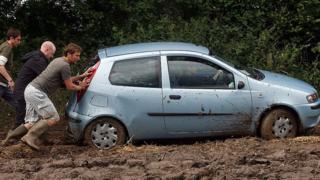 With thousands of people making their way across the country, freight can have a huge impact on CO2 emissions. Besma shows coming a tutor, often organised by the festival company itself.