Embattled buses – the ups and downs of an election staple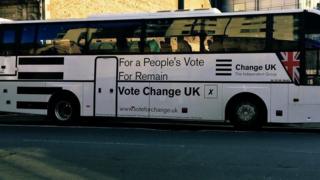 The arrival of Change UK's battle bus on the European election trail has attracted a spurt of comment – and quite a bit of disdain – on social media.
Critics have likened private vehicles to a bundle holiday tutor from the 1980 s and concluded fun of its somewhat clunky, black and white styling.
The prominence of its striped insignium, which resembles a barcode, has already led some to joke that the party has use Microsoft Word or Photoshop as a motif template.
On a practical level, others have suggested the Union Jack is upside down.
No lesser an expert than the BBC's Andrew Neil has suggested it is the "worst example" of political messaging he has seen in ages – and he can remember pretty much all of them.