GCHQ cracks Frank Sidebottom's codes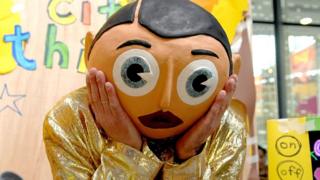 Intelligence agency GCHQ has cracked secret codes concealed by the man behind worship comedy courage Frank Sidebottom.
Chris Sievey depicted cryptic epitomizes in artwork around the borders of some of Frank's fan newsletters, football programmes and record and strip sleeves.
Sievey died in 2010 and the codes remained confidential until the director of a new documentary took them to GCHQ.
A crack team of codebreakers revealed that the meanings said things like: "Why does my nose wounded after concerts? "
That's a reference to the nose peg Sievey wore under Sidebottom's monstrous psyche to give the character his logo nasal voice.