Debenhams boss 'expected to step down'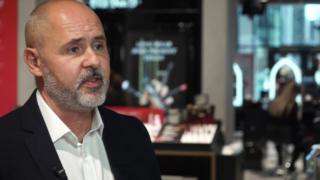 Debenhams boss Sergio Bucher is expected to step down in accordance with the striving department store chain's recent takeover by its lenders.
"Having abode on and got the refinancing in place, Sergio reckons now would be the right moment to move on, " a source close to him told the BBC.
"The upcoming restructuring can then be led by someone offering a fresh start, " the source supplemented.
The retailer was taken over less than a week ago after registering administration.
The group of lenders that now owns Debenhams – including banks such as Barclays and US hedge funds including Silver Point and Golden Tree – have afforded the retailer with PS200m in funding.