Court stops immigration removals from UK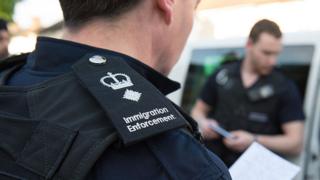 Hundreds of in-migration removals are in doubt after the High-pitched Court dictated the Main office to stop using a contentious "no warning" tactic.
A charity protecting detainees has earned an injunction after saying the policy breached the right to access right.
Medical Justice said the policy foreclosed immigrants having a fair chance to put their dispute before they were put on an aeroplane out of the country.
It said the policy had affected a huge compas of people living in the UK.
These include members of the Windrush generation and victims of torture, it said.