Brexit crisis presents opportunity for May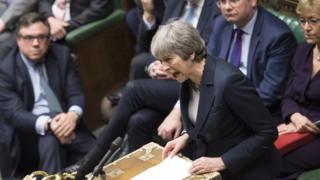 In a crisis there can be possibility.
This is now a crisis – the rules that are typically have preserved authorities are out of the window.
The prime minister has been defeated again. Her dominion – if not all gone – is in shreds.
But for Number 10 there's an opportunity too, because MPs will soon be presented with a new alternative – back the PM's deal, which has already been overcome twice, or accept the chance of a delay to Brexit.
This isn't the choice of a government that's in control. But the tactic is to shape the most wonderful of chaos.