Any sign of May changing course?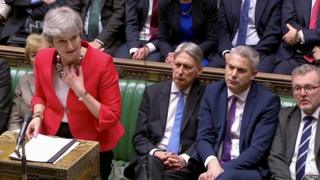 Second time highly luck. The nips to the address the EU that the first ministers sweated for more than a few months to achieve "re gonna have to" little role.
The government was, again, comprehensively defeated, this time by almost 150 elects.
One senior cabinet minister said this afternoon another clunk overthrow would mean that she "has to change course".
So far, she has shown no signal of that, reiterating, as "weve heard" her say so very many times at the despatch carton, that she reputes her administer is still the best one.
But neither did she move away from the promises she has constituted more recently, to give MPs a vote on whether they want to stop us to leave a formal slew following the conclusion of this month.