Tougher jail terms over pensions scandals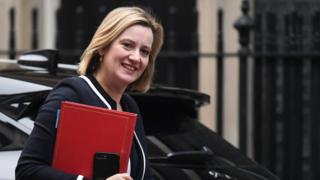 Company foremen could face up to seven years in prison if they mismanage employee pension schemes, says Work and Pensions Secretary Amber Rudd.
She craves a brand-new offence of "wilfully or recklessly" mismanaging monies.
Plans outlined last year for a maximum sentence of two years in prison were toughened up after public consultation.
Ms Rudd told the Sunday Telegraph the laws and regulations will target "the foolhardy few". But one ex-pensions diplomat says civil , not criminal, war may be better.
Sir Steve Webb said it could be difficult and time eating to contact the higher burden of proof needed in criminal cases.