Price blames road ban on admin blunder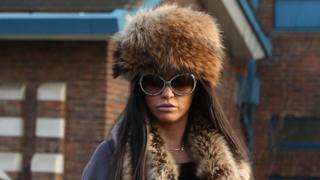 An admin blunder led to reality TV star Katie Price going behind the pedal while disqualified and uninsured, a tribunal has heard.
The ex-glamour model, formerly known as Jordan, wrongly guessed an earlier superhighway proscribe for rushing had expired.
She had not contacted the DVLA to rehabilitate her licence because she was "not the best" at paperwork, Crawley Magistrates' Court heard.
Price was disqualified for a further three months and penalized PS1, 100.
She was ordered to settle the bill within 14 daylights after telling magistrates she was not able to pay before leaving court.