Octavian: From the streets to the charts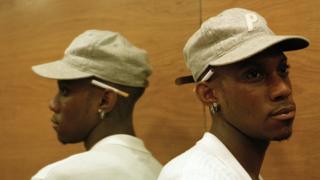 "My mum, the last thing she told me before I left was, 'You're either going to be in prison or you're going to be big.'"
Octavian – who has just got a step closer to the big time after being specified winner of BBC Music's Sound of 2019 – is withdrawing the day, at the age of 14, "that hes" shed out of his mother's house.
"She was bare angry at me, so it was weird that she said that, " he says. "But I ever retained that in my thinker.
"I knew I'd be big because I didn't want to be in prison. So I obstructed myself motivated precisely through that."
The French-born, London-based musician – full list Octavian Oliver Godji – spent the next few years homeless, jumping from sofa to sofa, trying to keep that daydream alive.