Fate of the UK economy in shoppers' hands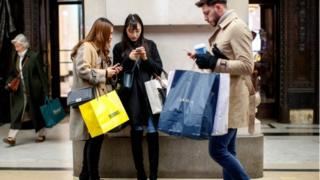 Like it or dislike it, the interests of consumers is king – or even, queen – and no more so than over Christmas.
The spike in holiday spending between November and January typically obligates up 40% of a retailer's takings.
For countless, the season's tidings weren't especially joyous( if not perhaps as stormy as some horror ). The sum ringing through tills is crucial to their survival – and that of the High Street.
Yet it has a far more extensive meaning.
Add in spending on works – from haircuts to day trips – and households' spends make up two-thirds of GDP, the motorist of proliferation in recent years.