EU expects Brexit deal by 'end of year'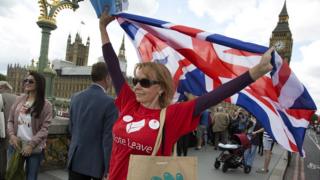 Top EU officials have shown confidence that a Brexit deal can be struck by the end of the year.
Jean-Claude Juncker, the is chairman of the European Commission, said the chance of the UK and the EU reaching a deal has increased in the last few days and could be agreed by November.
Meanwhile, European Council President Donald Tusk said an agreement was probable following completion of 2018.
But Irish PM Leo Varadkar said there is still "a fair chip of work to be done".
The UK is due to leave the EU on 29 March 2019.