'Trump doesn't measure up': Doris Kearns Goodwin on leadership
The Team of Rivals author has brought Lincoln together with Johnson and two Roosevelts to produce a timely study of what makes a great president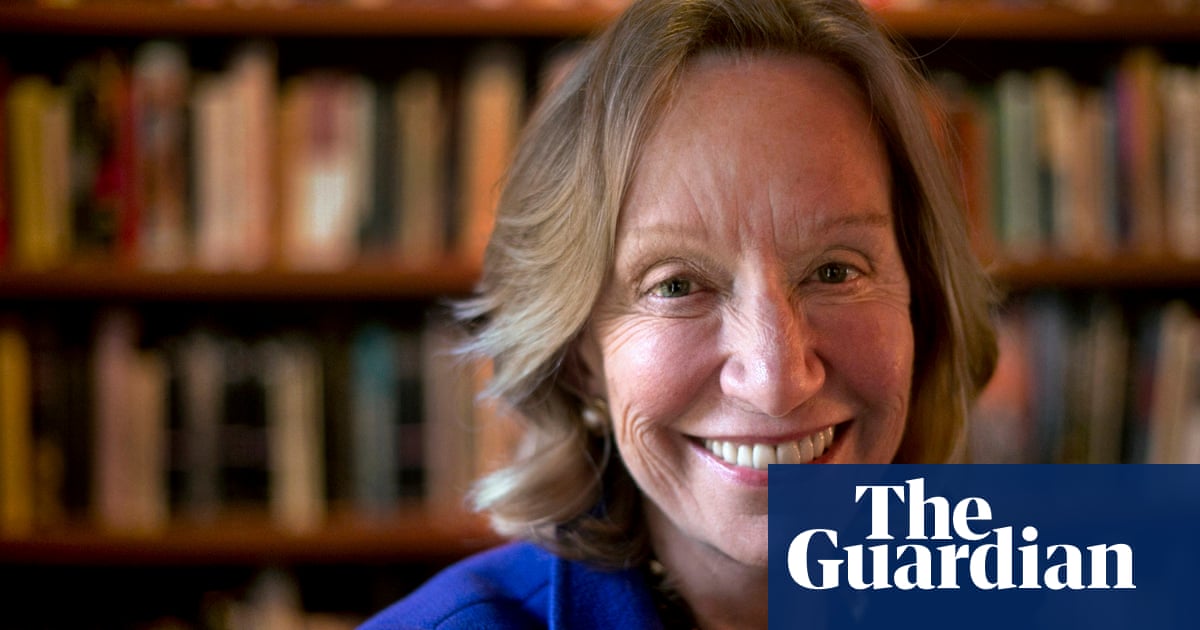 Nelson Mandela is dead. Barack Obama is out of office. Strongmen are thriving from China to Egypt, from North Korea to Turkey. Britains prime minister looks weak as Brexit looms and Europe threatens to unravel. Americas president is seen by many as a dangerous demagogue surrendering the primacy his nation held for seven decades. The world is crying out for leadership.
Few are better placed to explain the current vacuum, and predict what might fill it, than Doris Kearns Goodwin, a Pulitzer prize winner and New York Times bestselling author described by New York magazine as Americas historian-in-chief. The 75-year-old swam with Lyndon Johnson at his ranch, worked with Steven Spielberg on Lincoln and dined with Barack Obama at the White House.
Now she has delivered a book called Leadership in Turbulent Times. It is not, as the title implies, an opportunistic entry into the ever-expanding Trump canon. She began work on it five years ago, perhaps because a historians sixth sense told her leadership, or the lack of it, would become the story behind the story.
The book constructs Goodwins own version of Mount Rushmore by examining four presidents: Abraham Lincoln, Theodore Roosevelt, Franklin Delano Roosevelt and Lyndon Johnson. She considers what lessons they offer for transformational crisis management, turnaround and visionary leadership, but sugars the pill with telling details and funny anecdotes.
Goodwin lives in Concord, Massachusetts, and her website proudly notes that she was the first woman to enter the locker room of the Boston Red Sox baseball team. But her Guardian interview takes place in another of her favourite haunts, the bar at the Willard Hotel in Washington, where Lincoln lived for 10 days prior to his inauguration, Roald Dahl stayed during the second world war and Martin Luther King made final edits to his I Have a Dream speech.
The White House is a short walk away. Having made the study of presidents her lifes work, does she think leaders are born or made?
I would say mostly made, Goodwin says. Does the man make the times or the times make the man? Its a mixture. I think you are born with certain qualities, of intelligence probably, memory and maybe even empathy. Some people, like Lincoln, were born with empathy. It was just a natural part of his temperament, and temperament may be inborn too: the way you look at the world and whether youre optimistic or youre pessimistic.
Theodore Roosevelt wrote this essay about the two kinds of success. The first belongs to the person who has a genius and can do something that no one else can do, like Keats writing a poem. But he said most success is people who develop ordinary qualities to extraordinary degree through the application of hard, sustained work. I really believe that too.
It is also important to take a break. Jeff Bezos, the worlds richest man and head of a $1tn company, Amazon, gets eight hours of sleep a night. On a recent visit to Washington, he explained that he gets paid to make a small number of high-quality decisions, not thousands of small decisions every day.
Is that really worth it, he asked, if the quality of those decisions might be lower because youre tired or grouchy?
Goodwin reflects: One of the lessons in leadership is the importance of relaxing and replenishing energy because we only have a finite amount of energy and you can either deplete or expand it. Lincoln went to the theatre 100 times during the war. He said people think its strange that I spend so much time at the theatre but if I didnt, it would kill me, the anxiety. Then he could imagine himself back at Prince Hals time and in the Wars of the Roses instead of the war that was raging.
Teddy Roosevelt exercised two hours every day in the afternoon. He had this great situation where he liked a boxing match or wrestling match or raucous game of tennis but he also liked to hike in the wooded cliffs of Rock Creek Park. FDR [Franklin Delano Roosevelt] has a cocktail party every night during world war two, where the rule is you cant talk about the war. You can talk about movies, gossip, as long as for a few precious hours he could relax.
Read more: https://www.theguardian.com/books/2018/oct/07/doris-kearns-goodwin-leadership-in-turbulent-times-trump
Posted in Baseball