Tory MPs urged to back PM in Brexit votes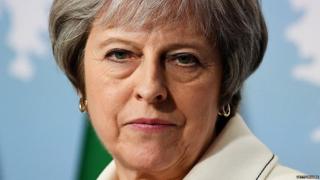 Tory MPs have been urged to rally round Theresa May ahead of a series of crucial parliamentary referendums on Brexit.
Former home secretary Amber Rudd and ex-leader Iain Duncan Smith called for "discipline" and "unity of purpose".
Writing in Sunday's Telegraph, they said the EU Withdrawal Bill was key to delivering Brexit and any wins would help Labour "frustrate" the process.
But ex-chancellor Ken Clarke announced Theresa May was being "undermined" by her ministerial and had to be "rescued".
Labour are insisting Tory mavericks to side with them in the Commons on Tuesday and Wednesday as priests try to vacate more than a dozen revisions made by the House of Lords.