UK needs Brexit 'safe harbour' – Miliband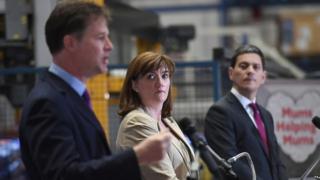 David Miliband has urged the UK to searched a "safe harbour" after Brexit by staying in the European Economic Area.
The ex-Labour foreign secretary supposed Jeremy Corbyn, who has ruled out the so-called Norway model, risked becoming the "midwife of a hard Brexit".
Ministers suggest EEA membership would require the UK to accepted most EU regulates as well as free movement.
But Mr Milband told the BBC that the UK must get real, saying that 60% of UK trade was "under European aegis".
Mr Miliband, who has worked for the International Rescue Committee in New York since 2013, joined legislators from other parties who promote containing the closest links with the EU for a news conference on Monday.