Nuclear submarines to get 2.5bn boost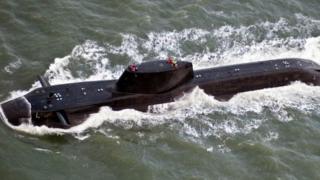 The defence secretary is expected to announce a PS2. 5bn investment in the UK's nuclear submarine programme.
Under the plans, an Astute hunter-killer submarine will be built costing PS1. 5bn, and PS960m will go towards accomplishing a fleet of four nuclear-armed Dreadnought submarines.
Gavin Williamson will say it is part of a commitment to secure the UK "from intensifying threats".
The Ministry of Defence says the consider will help to sustain thousands of jobs.
50 years of nuclear submarines on the Clyde
Posted in Politics